Educational Tiny Virtual Linux
Levinux is a micro Linux distribution that runs from USB or Dropbox with a double-click on Macs, Windows or Linux PCs. It does not require any installation or admin rights. It is designed for education and learning purposes, especially for Unix-like systems. It is based on Tiny Core Linux and QEMU, and it provides a minimal and portable virtual Linux server. It also includes tools such as Vim and Git for coding and version control.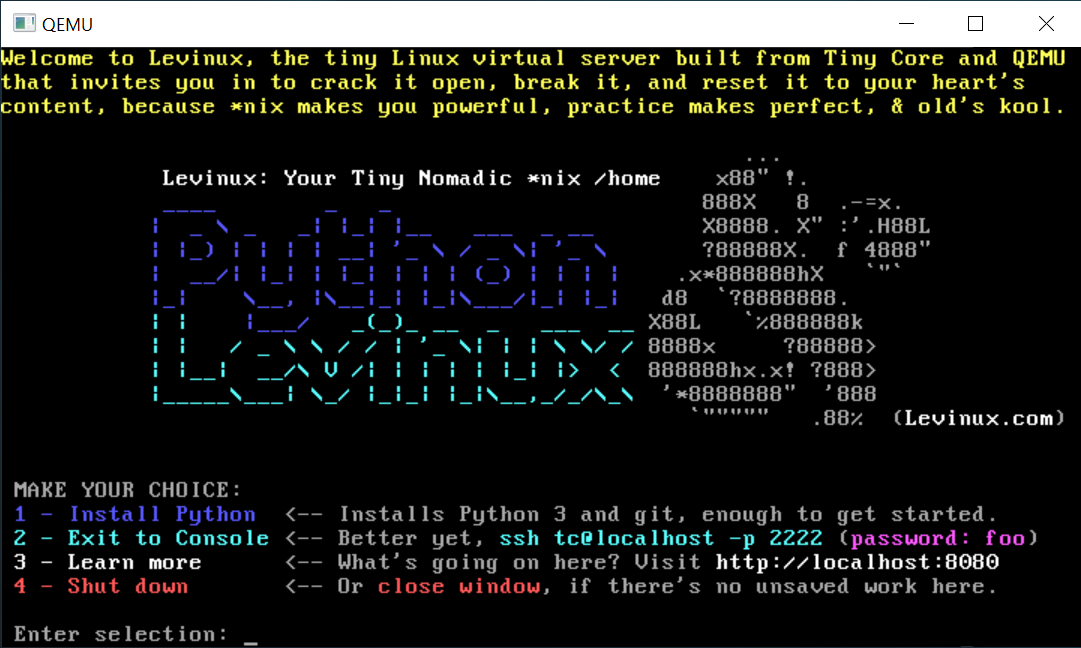 Created in 2010 and still going strong, Levinux is a low-investment way of getting a wee bit familiar with Linux and Unix-like environments. Why would anyone want to do this? In a sea of change, there are very few lighthouses of stability in tech. Linux, Python, vim & git (LPvg) are among the very few things you can learn today that will serve you for the rest of your life. The are the great timeless tools of tech.